CORRUGATED PIPES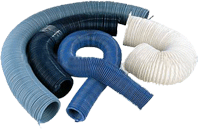 Billion corrugated pipes are available in different thermoplastics, like pvc, pp, eva and others. The choice of polymer is dependent on the specific property desired such as working temperature, fire resistance, dielectric properties, high flexibility, etc. The corrugated pipes are designed to provide excellent flexibility, high rigidity, low weight and a long life. These characteristics render various operations, like transportation, handling and laying even at considerable depths, easy and cost effective. The corrugated pipes are supplied in coils of continuous lengths to enable easy handling and to minimize use of fittings. Various fittings like plug, adaptor, sleeves, and press/screw fittings are available against bulk orders.

FEATURES
Features include: highly flexible, low bending radius; low weight; high ring stiffness-crush resistance; good electrical characteristics; heat resistance; non-rusting & chemical resistance: combustion resistance; long lasting; and easy handling & laying.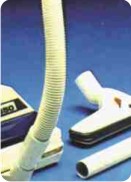 APPLICATIONS
Applications are in open & concealed wiring for domestic & residential buildings, office complexes, industries; washing machines as outlet pipes; domestic & medium duty industrial vacuum cleaners as air ducting pipes; water coolers, air conditioners, as drain pipes & for water circulation; sanitary applications as wash basin drain pipes & swimming pool drain pipes; temporary domestic water connections; and traffic signal light, street light, telephone lines, etc.
SIZES
Billion Corrugated Pipes are available in a complete range with outside diameter from 16 mm to 50 mm in standard colours grey, black, white, ivory, blue, green, yellow, red & pink. Pipes in other attractive colours or sizes can be made available against bulk orders.